current titleholders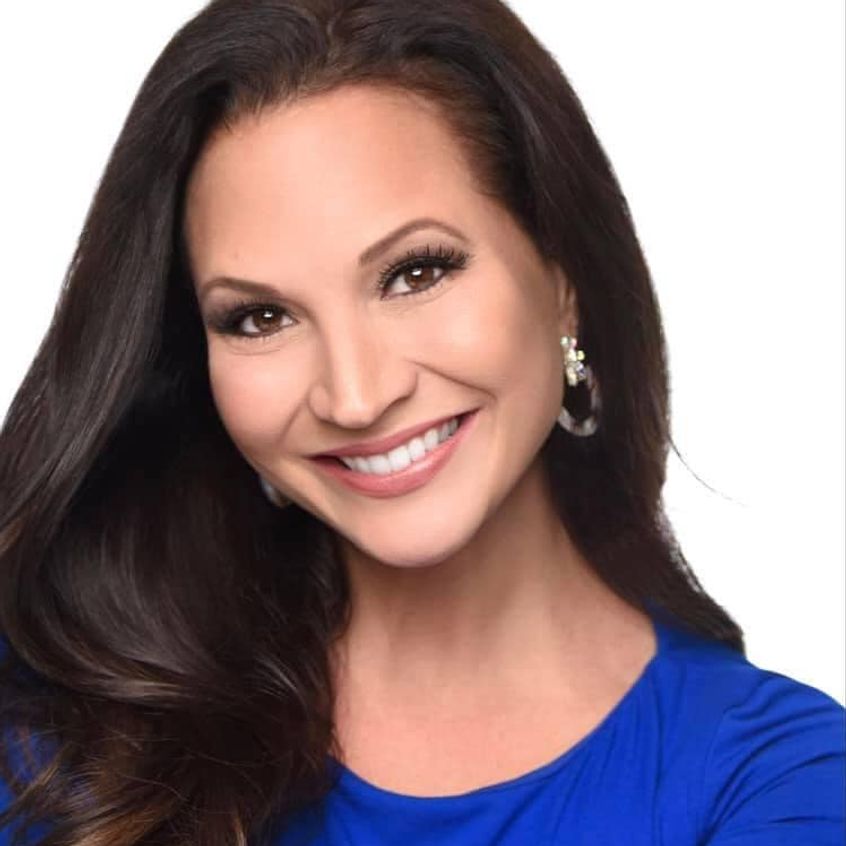 Mrs. Rhode Island America 2020
Kristen Starziano
Perseverance pays off! Third time was a charm for Kristen as she competed for the Mrs. Rhode Island America 2020 title. Married for 7 years to John, they have two children, Kaiya and Johnny, two German Sheperds, twelve chickens, and happily reside in Coventry,RI. 
Making people look and feel their best is a passion of Kristen's. As a licensed Cosmetologist, Makeup Artist, Lash Technician, and Nail Technician, she has had her work published in numerous magazines such as People and In Touch Weekly. She has also been featured on many local and national television shows and networks. When not behind the chair, you can find her styling and accessorizing women with her newest passion of Park Lane Jewelry! 
Kristen has decided to "pay it forward" with her platform, Bikers Against Child Abuse.  The organization is very near to her heart and she would like to spread the word that HELP is out there.  Bikers Against Child Abuse, Inc. (B.A.C.A.) is a non-profit, 501-C-3 tax exempt organization that exists to provide aid, comfort, safety, and support for children that have been sexually, physically, and emotionally abused. If anyone needs any information, they can feel free to contact her or the organization directly. 
When not volunteering, Kristen enjoys dancing, singing karaoke, kayaking, and spending time with her family and friends. She is looking forward to representing the Ocean State at Mrs America!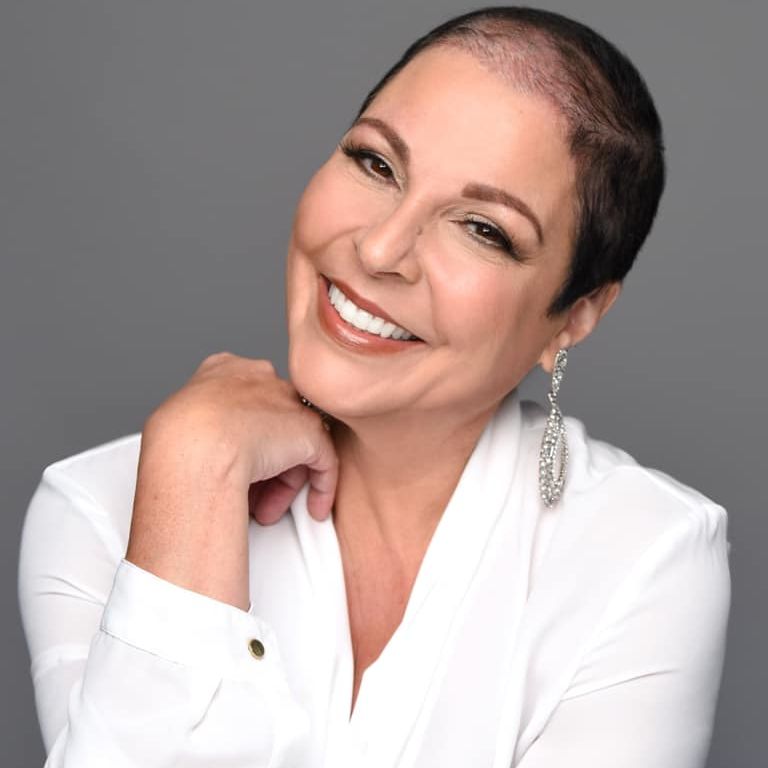 Mrs. Rhode Island American 2020
Anna Casador - Saccoccio
Anna Casador – Saccoccio was born and raised in Providence, Rhode Island. After graduating from East Providence Senior High School, she studied Business Management at CCRI until, at age 19 moving to Delaware and becoming a Dunkin Donuts Franchisee. There, she continued her studies at the 
University of Delaware. She later lived in the US Virgin Islands for a few years and was the proud owner of Anna's Café, serving all kinds of Portuguese foods and desserts. She has earned many "People's Choice Awards" for her food 
and beverages and has been featured in numerous Caribbean publications including Caribbean Travel & Life Magazine. 
After moving back to Rhode Island, she is now the owner and artist of AMC Permanent Cosmetics & Wellness, where she enjoys helping cancer survivors with final touches to their post mastectomy reconstructions, she is Vice President of Thermal Energy Inc. and the Founder and President of Eric Medeiros Memorial Foundation, a nonprofit foundation started in memory of her son Eric. The 
organization mission is to support those less fortunate in our communities, with food, clothing and other basic needs. Also volunteering, supporting and bringing awareness to other charities. My passion and goals are to continue the volunteer work Eric and I enjoyed doing so much together. 
She also recently opened Eric's Way Thrift Spot, in Cranston, offering gently used clothing, shoes, accessories, etc. for men, women and children, with all the proceeds going to the foundation to help support the ongoing work in our communities. 
Anna has received multiple awards and recognition for her volunteer work in the community: 
 Outstanding Benefactor Award from RI House of Representatives, City of Cranston and Mayor 
Alan Fung and St Mary's Feast Society (2019 & 2015) 
 President's Lifetime Achievement Award (2020 & 2017) 
 Abigail Kate Ladner Memorial Award (2017) – Dedication to community service 
 She was also a top winner 3 years in a row at Purple Cat Winery Cup Cake Challenge to benefit the local animal rescue. 
She currently resides in Cranston with her husband Frank. When she is not out and about volunteering, she enjoys cooking, baking, traveling, camping, spending time with friends and family and all her rescued pets.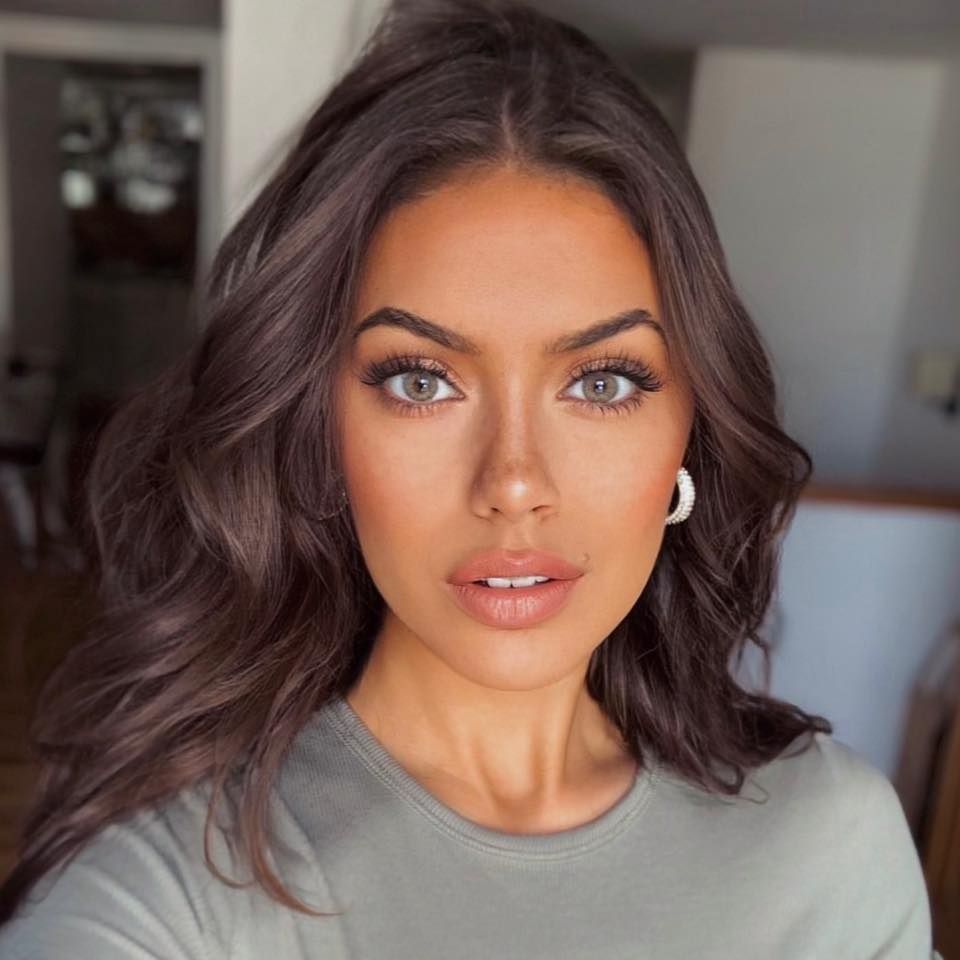 Miss Rhode Island for America 2020
Sarah Gongoleski
Born and raised in Rhode Island Sarah graduated from Burrillville High School with a concentration in STEM: science, technology, engineering, and mathematics. She went on to become a nationally certified phlebotomist by the age of 18. She chose to advance her education by studying chemistry at CCRI where she earned a 4.0 GPA and a seat in the Phi Theta Kappa International Honors Society. Sarah then transferred to Salve Regina University majoring in biochemistry. At that time she decided to take on an additional degree and graduated from Lincoln Technical Institute as a medical assistant. 
        Sarah can say she truly loves her career, currently working as an assistant in emergency radiology at Miriam Hospital in Providence, RI. Although, she did not expect to face the challenge of being a frontline worker during the covid-19 pandemic as a new graduate. It has opened her eyes to many issues in healthcare that need solving, but the one that stood out to her the most was the current scarcity of blood donations. 
        This year her grandfather was diagnosed with high risk MDS, a rare form of blood cancer that has no cure and requires routine blood transfusions. She is utilizing pageantry as a platform to raise awareness for the importance of blood donations and encourage others to donate. Sarah says, "your donations can benefit anyone from a child fighting for their life, those in emergency situations, and people like my grandfather who have an incurable disease. Blood donations allow them to live longer so they can love longer." 
        Her community involvement includes being a nursing unit volunteer at Landmark Medical Center, raising awareness for the need for blood donations on social media platforms and other outlets, donating blood at Rhode Island Blood Center, and offering her musical skills for free as a harpist for church services and events. 
        In her free time you can find her cooking, baking, composing harp music, spending time with her family, and of course preparing for Miss For America.
Keepers of the crown
Melissa Rector - Mrs. Rhode Island America 2010
Denise Turcotte - Mrs. Rhode Island America 2009